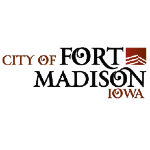 Website Fort Madison Tourism Bureau, Inc
Fort Madison Tourism Director
Mission
The Fort Madison Tourism Bureau will strive to unite the local travel industry, be a catalyst for positive social, environmental, and economic impact, while respecting, protecting, and preserving Fort Madison's unique attributes for the people of Fort Madison.
Function
The Fort Madison Tourism Director is responsible for the administrative, operating, and marketing functions of the Fort Madison's Tourism Bureau. These duties include analyzing, recommending, and implementing strategies, policies, and projects that promote tourism in Fort Madison and surrounding areas. This role will report to the Fort Madison Tourism Board.
Duties & Responsibilities / Financial Management:
Develop and maintain an annual budget encompassing all activities and operations of tourism, subject to review and approval of the board.
Pay invoices, keep, and maintain accurate books of account, and prepare financial statements.
Marketing:
Develop and implement a tourism marketing plan for Fort Madison working closely with hotels/motels, campgrounds, restaurants & all area attractions.
Develop a digital strategy and create content for web and social media to engage visitors and promote Fort Madison and surrounding areas.
Partner with local content creators as part of the digital strategy across web and social.
Identify opportunities to collaborate with other regional tourism organizations.
Maintain a calendar of events that can be easily shared on web and social channels.
Track market trends to update the marketing plan.
Develop and place appropriate advertising as outlined in the marketing plan.
Determine appropriate travel shows to attend and coordinate the design, display and materials for the shows.
Visitor Services:
Respond to tourism information requests in a timely manner.
Answer lodging facility availability inquiries.
Work with day trip planners and meeting planners on itineraries and activity ideas.
Communications:
Effectively inform, advise, and build professional relationships with city affiliated groups such as the Partners Board of Directors, Chamber Members and appropriate government officials.
Coordinate Fort Madison Tourism meetings, including preparing and distributing reports and relevant information for the committee members in sufficient time prior to meetings.
Be available to advise the Fort Madison Tourism Board, designated committees, and other stakeholders regarding tourism promotion, and marketing of area events and activities.
Actively engage with local media to communicate the objectives of Fort Madison tourism.
Make sponsorship recommendations for special events in and outside the Fort Madison area.
Initiate educational initiatives/hospitality training for hotel/motel personnel, campgrounds/cabin personnel, retail workers and others on attractions/events in the Fort Madison area.
Education, Training & Experience:
Preferred candidates will have a Bachelor's degree or relevant work experience.
Three (3) years' experience in marketing, public relations, sales, communications, hospitality industry, or any combination of experience and knowledge to carry out the duties of the tourism director's position.
Excellent written communication skills, verbal communication skills, and presentation skills.
Excellent working knowledge of media content creation and maintenance.
Must be able to maintain an enthusiastic, self-reliant, and self-starting approach to meet job responsibilities.
Proficiency with spreadsheets, budgets, and financial management.
Provide timely communication to and accept direction from the Tourism Board.
Job Type: Full-time
Pay: $50,000 – $55,000 per year
Benefits:
Health insurance
Paid time off
Professional development assistance
Schedule:
8 hour shift
Evening shift
Weekend availability
Ability to commute/relocate:
Fort Madison, IA: Reliably commute or planning to relocate before starting work (Required)
Experience:
Budgeting: 3 years (Required)
Customer service: 3 years (Required)