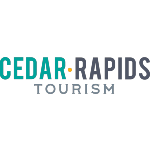 Website Cedar Rapids Tourism Office
VenuWorks of Cedar Rapids is seeking immediately a full time professional for the position of Cedar Rapids Tourism Office Housing and Group Services Manager. This salaried management position will manage all housing services for sporting tournament clients and provide group services for events coming to Cedar Rapids.
The successful candidate will present a positive attitude and superior customer service skills and will be organized and detail oriented.  This position will provide housing services for sporting tournaments taking place at Prospect Meadows and other sites. Specifically, this position will secure room blocks from local hotels and provide the information to teams looking for housing during events, and will work with hotels to secure payments and funding. Group Services includes providing information about local services to visiting meetings, conventions and sporting tournaments ranging from recommendations for local transportation, to restaurant specials, to recreation spots and other fun stuff for participants to do.
Benefits, 401K retirement plan and insurance offered. Salary will be based upon work experience and education. Qualifications: Bachelor degree from a four-year college or university in marketing, business administration, communications or related fields with at least two years related experience and/or training in any aforementioned field. Demonstrated experience in customer service will be required for this position.
Candidates should send a cover letter, resume, references and salary history to:
Melissa Wickham, Human Resources
Alliant Energy PowerHouse
370 First Avenue NE
Cedar Rapids, IA 52401
m.wickham@creventslive.com
More information about the position can be found at CREventsLive.com. Resumes will be accepted up to November 30, 2022 or until the position is filled. VenuWorks d/b/a the Cedar Rapids Tourism Office markets the Cedar Rapids area as a destination for tourism, conventions, meetings, sports events and special events through the active solicitation of tournament directors, convention and meeting planners, and through engagement with leisure travelers. VenuWorks is an Equal Opportunity Employer and a Drug Free Workplace.