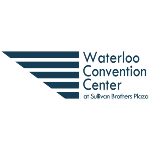 Website Waterloo Convention Center (Oak View Group)
About the job
Oak View Group (OVG) is the world's leading arena development, management, and hospitality company founded in 2015 by Tim Leiweke and Irving Azoff to disrupt business as usual. As the largest developer of sports and entertainment facilities in the world, OVG prioritizes the way we do business focusing on making long-term investments in our people and our planet. We focus on building a diverse workforce and cultivating an inclusive workplace. Each day our team members around the world and throughout our local communities work together to provide the greatest experience for our fans and partners. We celebrate and support a strong, transparent, authentic, and inclusive culture focused around four core values
We treat each other fairly and with respect.
We act with integrity.
We have an entrepreneurial spirit.
We give back to our global community.
More information at OakViewGroup.com, and follow OVG on Facebook, Instagram, Twitter, and LinkedIn. The Event Manager provides experienced based leadership to ensure successful execution of all events as assigned by the Director of Events. They are responsible for working with the client to coordinate event specific needs as provided by the facility. Communicating with staff to ensure availability of resources and properly scheduled staff. Supervising event staff during events. Handing invoicing and payment collection for event charges. Assisting in the training and evaluation of event staff. As well as generally maintaining a clean and welcoming environment within the facility. The Event Manager position is a Salaried Exempt position. This role will pay a salary of $40,000 to $45,000.For FT roles Benefits Health, Dental and Vision insurance, 401(k) savings plan, 401(k) matching, and paid time off (vacation days, sick days, and 11 holidays).The Waterloo Convention Center opened as the Conway Center in the 1970's. A hotel and parking ramp were connected to the facility in the 1980's. In 1987 the center was rededicated and named in honor of Waterloo's own 5 Sullivan Brothers. As a part of a multi-million-dollar transformation to meet the needs of event planners today and into the future the center was renamed to Waterloo Convention Center in 2021 to convey pride in the community and signal the reinvention. With an expansive lobby containing several lounge spaces, four meeting rooms, 5 ballrooms, a conference room, and an exhibition hall we have the space any event needs. Our expert catering team is prepared to meet all food & beverage needs. With the latest event technology and equipment, we can provide what is needed to make an event shine for its attendees. The job responsibilities listed here are not an all-inclusive list. Duties and responsibilities may change day to day depending on facility or event needs. Be ready to adapt to new tasks and learn new skills as necessary.
Supervise events following the booking process through event's end providing leadership to staff.
Establish and maintain effective working relationships with lessees/clients, co-workers, part-time staff, contractors, patrons/public and municipal officials.
Analyze challenges, identify alternative solutions, and project consequences of proposed actions and implement recommendations in support of organizational objectives for events.
Sell Audio Visual, Equipment, and Food & Beverage options provided by the convention center.
Compile information provided by clients timely and accurately into our event system for distribution to staff following established timelines.
Create work schedules for events to properly schedule event staff and delegate responsibilities appropriately.
Complete pre and post event financial statements and payment processing.
Coordinate communication between event clients, vendors, facility staff, safety personnel, and any additional involved parties during events to ensure proper distribution of information.
Review and be prepared to execute emergency procedures as necessary for events.
Communicate in a professional manner clearly and concisely in the English language, both orally and in writing.
Assist in the preparation and maintenance of buildings to meet the requirements of upcoming events/shows as well as day-to-day standards.
Work a flexible schedule, including long nights, early mornings, weekends & holidays as needed in a fast-paced environment where you may be required to be on your feet for long periods of time doing physical work.
The intellectual/social, physical demands and work environment characteristics described here are representative of those that must be met by an employee to successfully perform the essential functions of this job. Reasonable accommodations may be made to enable individuals with disabilities to perform the essential functions.
Three plus years of increasingly responsible experience in event management in a stadium, arena, convention center or public assembly facility setting.
Bachelor's degree from an accredited college/university with major coursework in facility management, hospitality management, business, or related field.
Professional oral and written communication skills in English.
Strong computer skills in Microsoft Office applications, word processing, email, internet, and data entry systems.
Possession of, or ability to obtain, a valid drivers' license.
Knowledge of operational characteristics of a variety of event types.
Ability to identify the needs of users of the facility.
Knowledge of crowd management and control techniques.
Knowledge of customer service practices.
Knowledge of principles of supervision, scheduling, and employee training.
Demonstrated familiarity with facility use contracts.
Knowledge of fire and public safety regulations.
Knowledge of A/V equipment and electronic systems in public assembly facilities preferred but not required.
Experience with budget preparation and control.
Familiarity with terminology used in entertainment/convention/public assembly settings.
Experience with AutoCAD is preferred but not required.
At OVG, we understand that to continue positively disrupting the sports and live entertainment industry, we need a diverse team to help us do it. We also believe that inclusivity drives innovation, strengthens our people, improves our service, and raises our excellence. Our success is rooted in creating environments that reflect and celebrate the diverse communities in which we operate and serve, and this is the reason we are committed to amplifying voices from all different backgrounds. Oak View Group is committed to equal employment opportunity. We will not discriminate against employees or applicants for employment on any legally recognized basis ("protected class") including, but not limited to veteran status, uniform service member status, race, color, religion, sex, national origin, age, physical or mental disability, genetic information or any other protected class under federal, state, or local law.