Annual Meeting 2022
June 13 @ 10:00 AM

-

3:00 PM

Free – $35.00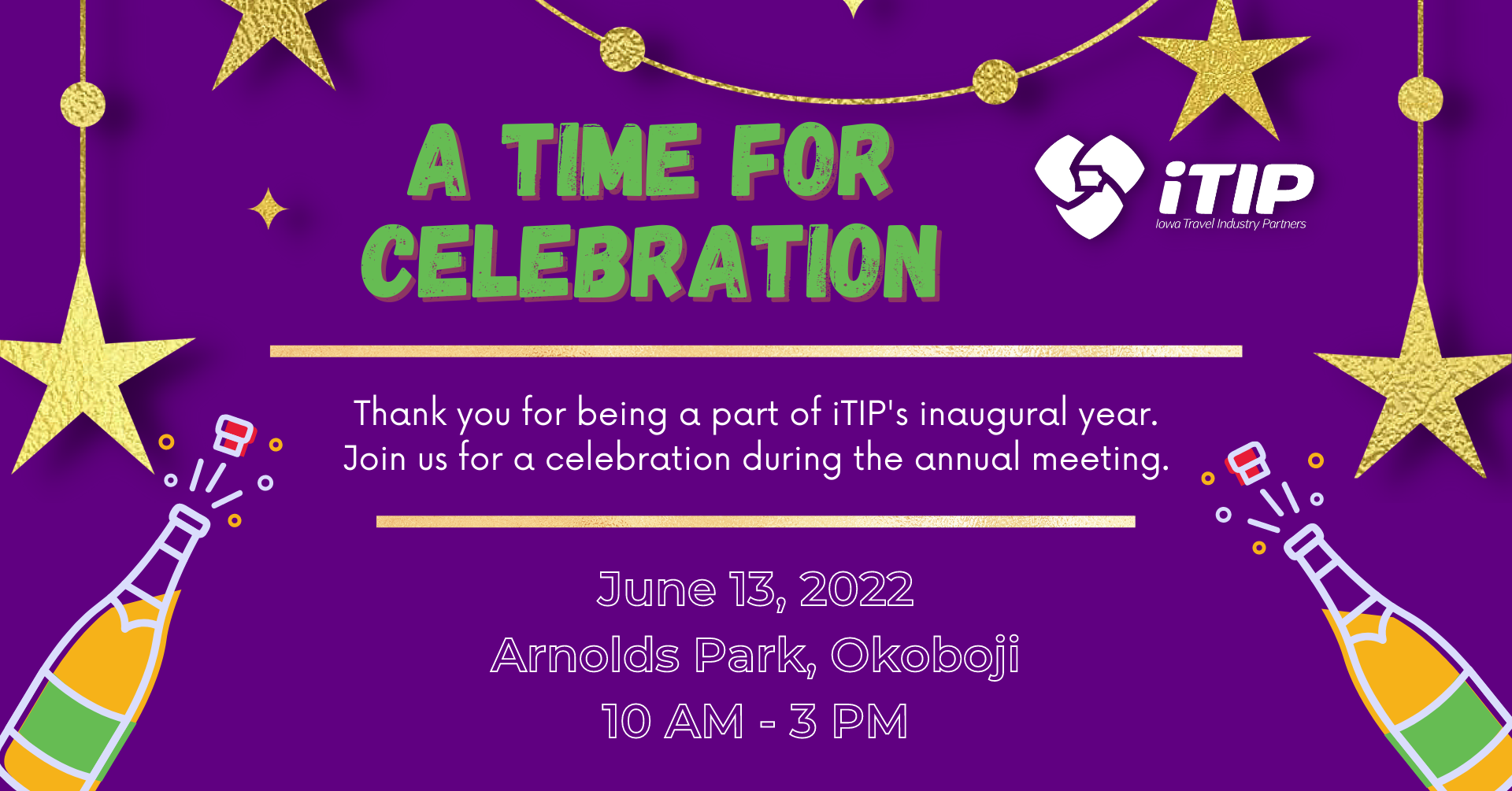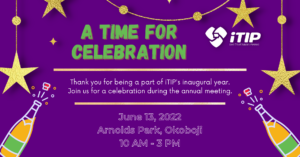 You are invited to join your industry friends and colleagues of Iowa Travel Industry Partners for the Annual Meeting on Monday, June 13. Let's celebrate the inaugural year of the newest tourism industry resource.
Featured Speaker: Aaron Putze
 Speaker, Author, Work-Life Coach, Iowan
Raised on a farm near West Bend, Aaron took to writing and public speaking at an early age (he was always the first to volunteer to share stories with the class as a youngster, authored his first book at age 9 and addressed a full session of the Iowa House as a high school junior — the topic was the importance of small schools). He graduated from UNI with degrees in communications, public relations and journalism. He has always enjoyed connecting with others, and that continued following his days at UNI. Aaron is living proof that if you love what you do, you'll never work a day in your life! He's combined his respect and admiration for farmers, love of rural communities, passion for agriculture and skills in writing and public speaking to serve as an agricultural communicator for almost three decades. In 2010, he was named Director of Industry Relations for the Iowa Soybean Association (ISA) in Ankeny. Combining relevant stories, stunning visuals, humor appropriate for all ages and audience participation, Aaron weaves together fun, engaging and memorable entertainment.
Schedule of Events:
Sunday, June 12
Mini Golf Tournament (learn more about the event here)
Let's have fun with our colleagues from around the state with a little competition! A mini-golf tournament will take place from 3 – 5 PM at the Indian Hills Golf Club Papoose Putting Course. Prizes for the tournament will be announced during the evening boat ride. Cost is $20 to participate and every golfer receives a free drink token. Purchase Mini Golf Tournament tickets here. 
Evening Boat Ride
Join your friends and colleagues for a relaxing evening out on Lake Okoboji. The event is free to attend and will take place from 6 – 8 PM. Appetizers will be served aboard as well as a cash bar available. Passengers will be picked up at the Okoboji Commons Hotel. Please RSVP your ticket below.

Monday, June 13
iTIP Annual Meeting
10 – 10:30 AM – Check In
10:30 AM – Welcome & iTIP Business
11 AM – Speaker: Aaron Putze
12 PM – Lunch & Networking
1 PM – Industry Round Table Discussions
2 PM – The Legend Roller Coaster @ Arnolds Park
Built in 1930, the Legend Roller Coaster is the 13th oldest wooden roller coaster in the world.
A hotel room block has been established at Okoboji Commons Hotel (1302 Hwy 71, Okoboji). Reservations can be made at www.okobojicommonshotel.com and using the Group ID: LetsRockOkoboji.
When registering for Monday, June 13, please be sure to select your lunch choice. All box meals are served with a fresh fruit cup. As well as a variety of chips and cookies will be available to choose from.
Roast beef sandwich with roasted peppers, arugula, and pesto aioli on a croissant 

Turkey BLT sandwich with mayo on croissant 

Kale & quinoa salad w/sliced strawberries, feta, pepita seeds, and strawberry vinaigrette
Thank you to our June 13 sponsors: